Timber Garden Sheds Sydney
Timber Garden Sheds for Every Home
See the stylish timber garden sheds Sydney people love. They are popular for all the right reasons. Wooden sheds are used as workshops, she-sheds, man-caves as well as a perfect place for a hobby which also includes a bar for backyard drinks with friends or family. We've made timber sheds that have been used as hobby rooms, as well as practice spaces for bands, due to their superior noise suppression over metal sheds.
Garden Sheds for Every Space
People buy garden sheds for secure storage of equipment. With a completely sealed space, no moisture gets in, and there's no need to pour a slab.
Timber sheds are a bespoke product, which can be custom-designed then built to suit your space. Garden sheds are a statement of taste and style. Small sheds a great for mowers and a few garden tools. Large sheds can accommodate something much bigger- like a hobby workroom, dojo, playroom or a mix of all. Timber sheds in Sydney are popular throughout Eastern suburbs, Northern beaches and Southern beaches.
Sydney garden Sheds Available Now for Delivery
Custom or Stock Designs
Custom-designed and built timber shed that suit your space, and needs. Skylights, Lastolite and Colorbond roofing options.
Sheds at Sydney's best prices- direct from the builder.
Timber Garden Sheds Made Here in Sydney
Locally made, with all premium quality materials. Get a flat pack timber garden shed which is ready to assemble, without the hassle of needing a concrete slab. Timber sheds have wooden floors to protect your contents and enhance the weather sealing properties. Treated pine timber lasts for many years. Enjoy the natural grain- or have the wood stained or painted. We also build deliver and install our locally made garden sheds in Northern beaches, Southern Beaches and Eastern Suburbs.
Timber garden sheds add character and charm to any space. They echo with the warmth of a classic era and are much more than a storage space. We can make sheds to your exact requirements. Storing tall equipment or complete with custom dimensions. Lastolite ceiling panels let natural daylight in, and rain makes a wonderful sound on the Colorbond roof. Garden sheds made from timber are popular throughout Sydney.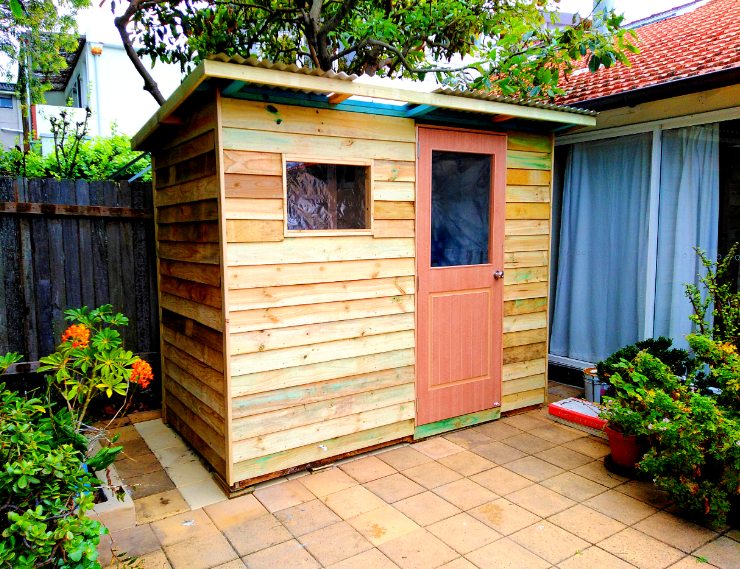 Timber Garden Sheds Have a Unique Aesthetic
There's nothing like a natural timber garden shed, for purity of form. They're more than just a shed. Wooden sheds are more pleasing to the eye than tin or metal. Also they're way more durable and windproof.
We'd love to hear from you!
Complete the form and we'll get back to you quickly.