>Wills Cubbies Based in Brisbane
We offer a delivery service for those customers based in Wollongong. Completely Australian made outdoor cubbies, kennels and garden sheds in Wollongong.
Delivery prices range from $200 for kennels to $450 for large garden sheds, and delivery is directly into your backyard.
To see the best-seller display cubby in Wollongong, please call us anytime or feel free to contact via our Contact Form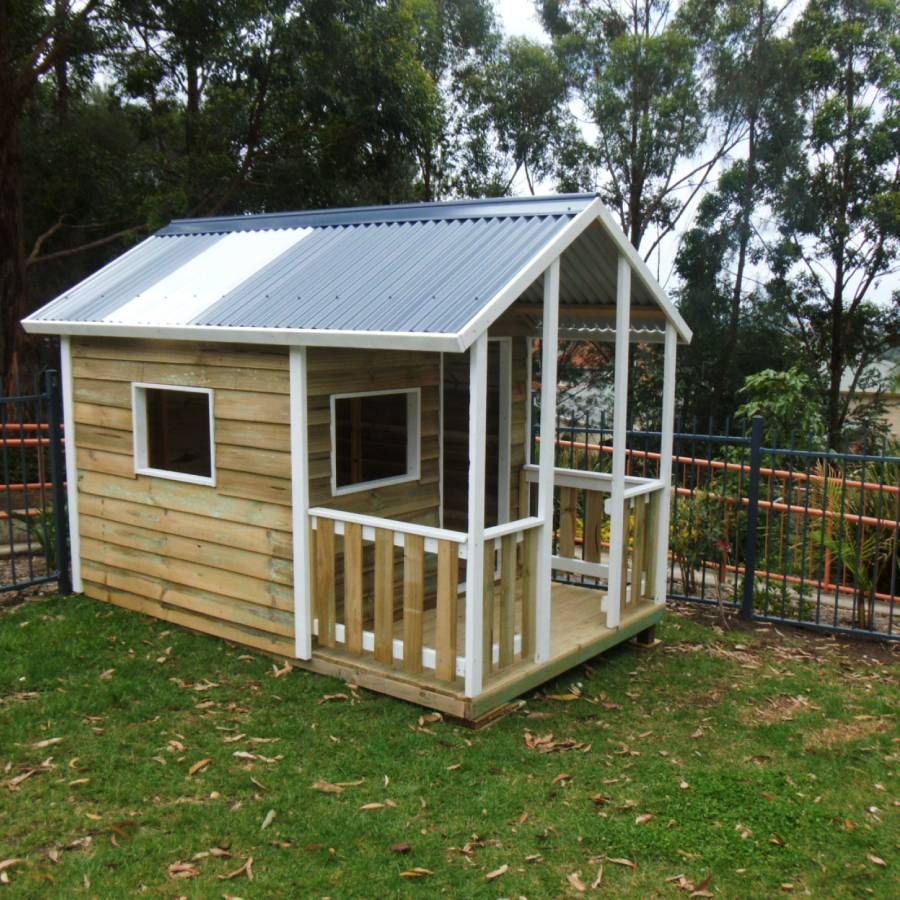 ---
---
---
Cubby Houses For Sale in Wollongong
Quotes for your custom cubby given within 24 hours!
In the age of GFCs and recessions, why not spoil your kids with the best present in the world! Cubby houses are good for encouraging your children's imagination and offer endless fun in the comfort of your own backyard.
If you are looking in Wollongong for beautifully designed cubby houses with your very own magic touch, then check out our huge range of timber cubby houses. We also back our product with a 5-Year Warranty on roof leaks and timber defects.
Our kids cubbies and kids forts are built using arsenic free treated pine, which apparently is much safer to have around children, and all our timber is sourced from sustainable resources in Australia, such as pine plantations and are treated with environmentally friendly ACQ (Alkaline Copper Quaternary)
We build our own cubbies, and use local freight companies to deliver them directly into your backyard at the best possible price, from $220 for each cubby.
Wills Cubbies use materials supplied from Australian wholesalers in order to keep the costs down, thus making the cheapest cubby houses in not just in Sunshine Coast but all over Southeast Queensland. We also dont cut corners by using solid 70 x 35mm framing timber for walls and trusses, as well as using colourbond steel for the roof making sure your cubby is actually waterproof!
We also deliver services to the following areas in Australia:
---
Thank you for spending some time visiting Wills Cubbies and Cabins.
Your Wollongong Coast cubby house is just a call away
We're looking forward to your call!