Delivery & installation to Sunshine Coast
Will's Cubbies and Cabins install cubby houses, cabins, kennels, studios and garden sheds all over South-East Queensland, from Brisbane to the Sunshine Coast.
Wills Cubbies and Cabins are one of the few Australian made cubby house manufacturers in Brisbane, and also happen to have the lowest installation prices – Just ask us for a quote or check out our product range and prices!
To see the best-seller display cubby in Sunshine Coast, please call us anytime or feel free to contact via our Contact Form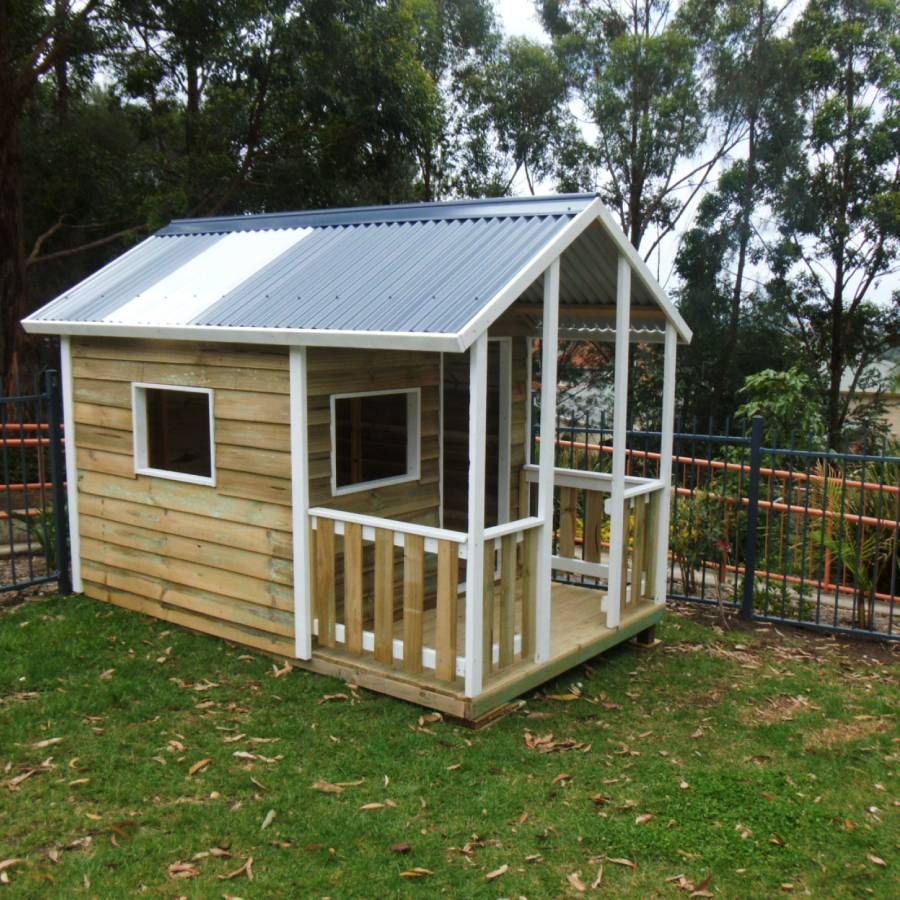 ---
---
---
Cubby Houses Available in Sunshine Coast
Wills Cubbies manufacture timber cubbies and sheds for those Sunshine Coast customers who prefer a beautiful timber look. Your backyard cubbies and sheds comes with a 5-Year Warranty on roof leaks and timber defects, meaning you'll never have to buy another one again!
Our timber sheds are made using the highest quality 18mm timber cladding, which is 50% thicker than the 12mm cladding we used to use! The walls come pre-assembled ensuring easy installation if you wish to pickup in Camp Hill, or we can deliver and install for you on the Sunshine Coast from $610
Timber sheds and cubbies may be more expensive than Bunnings or imported products, but you get what you pay for. With our sheds you don't need a cement slab as our durable floor is comprised of water-proof yellow tongue flooring, a moisture barrier and a treated-pine floor base to keep it off the ground.
Wills Cubbies also offer a wide range of suitable dog kennels to our Sunshine Coast customers, no matter how big your dog is. Our timber kennels are well built and long lasting, and are designed to withstand the harshest of Australian conditions. We've been building kennels for over 10 years, and have never been bitten by a dog. So this is why we also offer a 5-Year warranty on your dog's kennel for water leaks and timber defects, because we know it will last much longer than that.
Kennel deliver and installation prices start from $450 depending on where in the Sunshine Coast you are.
Further more you can pickup in Camp Hill and will take you 2 hours to install the kennel yourself
Wills Cubbies use materials supplied from Australian wholesalers in order to keep the costs down, thus making the cheapest cubby houses in not just in Sunshine Coast but all over Southeast Queensland. We also dont cut corners by using solid 70 x 35mm framing timber for walls and trusses, as well as using colourbond steel for the roof making sure your cubby is actually waterproof!
We also deliver services to the following areas in Australia:
---
Thank you for spending some time visiting Wills Cubbies and Cabins.
Your Sunshine Coast cubby house is just a call away
We're looking forward to your call!